You've got PPMS!
Just deal with it! Yeah… but deal with what?
When you got the diagnosis you might have heard about MS, Multiple Sclerosis, before but did you know what having MS means? What happens in your body? Maybe you were diagnosed with PPMS and did you know what that is? I know I did not know much about MS when I was diagnosed with PPMS, Primary Progressive Multiple Sclerosis. Are you like me? You want to know every tiny bit there is to know about your disease, what it can or will mean to your future existsans….
How can I cope…
with something I do not know what it is?
Hopefully I can help you out with it. Susan Folkman and Richard Lazarus are two gurus when it comes to coping. Simplified you can say that to be able to cope you need to know what you are fighting against and what effects this will have on you and your future. Then you can be able work towards you coping. If everything goes as planned, I will talk about coping and copingmechanisms later this month. This post will hopefully make the reader understand what PPMS, RRMS (Relapsing-Remitting Multiple Sclerosis), SPMS (Secondary Progressive MS) and PRMS (Progressive Relapsing MS) are and how it affects someone who got this.
Explanation of the Body Failure: CNS
We all have a Central Nervous System (CNS). CNS is an amazing thing, when it works. Our brain, our Brainstem and Spinal Cord forms the CNS.
*Picture 1 Our CNS and nerves is borrowed from https://www.1177.se/Orebrolan/Tema/Kroppen/Nervsystemet-och-sinnesorganen/Hjarna-ryggmarg-och-nerver/
For you who do not speak swedish; First out is the brain. Just below the brain is the brainstem, it is right above the second word, in swedish ryggmärg. Ryggmärg is the swedish word for spinal cord which begins where the word for it is. The yellow strings shows the nervous system leaving our brain.
Explanation of the Body Failure; Nerve cells and Nerve fibers
*Picture 2 of a nerve cell is borrowed from https://medical-dictionary.thefreedictionary.com.
The CNS is built of nerves. Our nerves consists of one or several nerve bunches with nerve cells, Neurons, that goes thru them. The picture shows a neuron; its cell body, its dendrites, its nucleus and axons. Dendrites mission is to receive information, signals, from other nerve cells to its cell and pass that signal through itsAxon. Some nerve cells axons have Myelin surrounding them. The Myelins task is to be a insulation for the Axon so that the signals passes faster thru the Axon.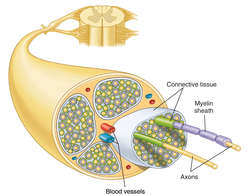 *Picture 4 of a nerve is borrowed from the medical-dictionary, the Free Dictionary
Some Neuron sends information, signals, to the brain, outers sends the signal out from the brain. One Neuron can be in contact with several other Neuron and they have also contact with several other neuron which leads to a very complex nerveus system. If you want to dig deaper into the nerveus system you can read here.
Example: You burn your fingers when you are lighting a match. When that happens your nerves in your finger sends a acute message to your brain; It hurts I burnt my self on a match. That message is sent through this nervous "highway" to the brain and the brain catches that something painful is happening to the finger. The brain decides that you have to protect your finger and sends that information thru the nerves out through the Central Nerveus System and faster than you know it you have probably blown on the match and are shaking the finger to cool it down. A very simple explanation.
Our nerve tissue is white and grey. It is the part of our nerves cellbodies that contains the nucleus that forms the grey matter. The white matter are all Axons, both them with Myelin and those without Myelin.
Explanation of the Body Failure: Immune system
Our immune system is always scanning our bodies for bacterias or viruses. When the body finds a foreign object it sends out antibodies to protect us. And here is something that has gone really wrong in the body of a person with PPMS/MS/SPMS/PRMS or another autoimmune disease. I will not dig any deeper into the fact that the scientist are discussion weather or not PPMS/MS/SPMS/PRMS really is an autoimmune disease or not, but you can have in mind that they now are discussing this fact.
What happens in our system is that our bodies think that our nerve tissues are foreign so it sends out antibodies that attacks it. That leads to inflammation on the neurons and on the myelin. Where in the CNS this inflammation occurs vary from one person to another. You can never know where in the system it will occur. These inflammation leads to damages on the Neurons and the myelin and when the inflammation is over there will be a scar on the Neurons. These scars and inflamed areas, and areas where the body is making new Myelin are the plaques that can be seen on a Magnetic Resonance Image (MRI). When they inject contrast in your body during the MRI, they can see if there are any plaques  that still have an ongoing inflammation.  But inflammations does not always make you feel worse. They are ongoing and this ongoing inflammation does not always cause a relapse. Tricky illness, is it not? Trivia: Multiple sclerosis means "many scars".
Degenerative disease
The inflammation and destroying of the myelin is called demyeliniating. This is why PPMS/RRMS/SPMS also is said to be a chronic demyelinating disease. Oligodendrocytes are a heterogeneous group – there are at least 12 different sorts of Oligodendrocytes. Not writing this strange name because I want to show off, but they are needed for the re-building of the Myelin. Having PPMS/MS/SPMS the immunsystem also attacks the Oligodendrocytes and when they are destroyed that area will not be able to produce new ones. But if anyone of the old Oligodendrocytes has survived it can start to re-build the Myelin, remyelinate.
Explanation of the Body Failure: The Different levels of CNS
It is in the penthouse the most important persons live, right? In the case of CNS that is the truth, cause the higher up in the CNS, the greater the damage are. Well, it is some kind of true. Damages lower down the spine can cause problems with your legs. Damages in your cerebellum can cause dizziness and problems with your balance and if you have maybe heard of optic neuritis, which is an inflammation on your optic nerve. The symptoms occurs in our bodies depending on where in the CNS we have an inflammation or scar.
Where in the CNS the persons with PPMS/MS/SPMS gets inflammation and damages is not possible to anticipate. Said it before, I am saying it again; it is a tricky, tricky bastard this disease.
RRMS (MS)
This diagnos means that the person gets relapses. The illness is often found during a relapse since it then the symptoms comes. But it is not always during the first relapse it is found – we do not always seek for medical health when we have strange symptoms like a tingling sensation in a part of our body. And it is not always the professionals seek for the right thing. It is because of this illnesses "fuzziness" the doctors risks to miss the diagnos MS.  When you are having a relapse it can give you new symptoms or the symptoms you already have can be amplified. That probably makes you seek a doctor and it can make it easier for the doctor to understand that something is wrong.
When you have a relapse the inflammations are active  and that can be seen on a MRI. When the inflammation has healed you go back to the physical state your were when the relapse came, but maybe some of the new symptoms stays or an worsened symptom will stay worsened.
About 85% in Sweden has this form of MS and the figure seems to be the same in the States too.
SPMS
I have seen figures that range between 33-50% when it comes to how many with RRMS that transforms to SPMS with time. This is when the medicine you get for your RRMS no longer has any effect. The body gradually deteriorate from now on. Some have solitary relapses but commonly not.
PPMS
Carve up your sleeves, you got/know somebody who has got PPMS. And you are one of the 10-15% of MS-persons who have PPMS. And your brains' and spinal cords' ability to compensate for more damages is emptied. The diseases mechanisms is not so much about inflammation, it is only about deteriorating. Relapses (inflammation) are really rare, but if there is it is usually in the beginning of the disease.
Facts about this chronicle illness
Usually the one diagnosed with Multiple Sclerosis is between 20-40 years old and they are often women.  There are more women with MS than men. In Sweden 189/100 000 persons have MS which gives that 20 000 persons have MS. According to the website Healthline there are 1 million people in the US that lives with MS. The further you live from the equator the more common MS is. Theories of that fact includes the theory of the importance of vitamin D. Countrys far from the equator gets less sun.
15-20% of those who gets MS have a relative that has MS. The risk of getting MS if you are a child to someone with MS is almost zero. Have you heard about someone with MS that have been advised not to get pregnant, it has likely to do with their physical conditions due to the MS.
Some gets very distinct symptoms and for other the symptoms are very indistinct. How fast the illness will develop is impossible to predict. Some people ha a stable benign MS and they can go progression (the illness get worse) free, according to a study from 2017, for 30 years. And in the other end of the line there are those who have an aggressive MS and they progress very fast and their body functions are getting bad quickly.
There are no cure for MS but Stem Cell Transplantation (SCT) has had very good results for some patients. They lived for several years without having any signs for MS. One study from 2014 shows that 5 years after the SCT almost 7 out of 10 were without any signs of the illness. Unfortunately, as it is now, SCT can not help a person with SPMS or PPMS.
What causes PPMS/RRMS?
There are many theories but I think that the most accepted is that there are many factors when occurring together they causes MS. It can be different genes, different kinds of infections, or as mentioned earlier; low blood count  of vitamin D. As some examples. There are also
Now you know – deal with it
If it only was that simple. But hopefully your understand a little bit more about whats going on under your skin so you can focus on what really matters; trying to manage your symptoms and getting your everyday life to work. Cause that is the hard, really hard, part of having MS. At least, for a lot of us that have MS.
I have not planned to talk about medications for disease it self in a separate post, different countries means different medications and that means that I will need to study a lot. I do not mind talking about all this different medications as Rituximab, Ocrelizumab, Fingolimod et cetera but I have not planned a separate post. If you want to read more in depth about MS and the different types go to one of the links down below. Some in swedish and some in english. Please forgive me, but I do not have any more energy to check my spelling above again. Hope you can forgive me. I will neither talk about the process you go thru when they are looking for MS. Not as I planned, at least.
Did anything above raise any questions or speculations with you? Do you have MS and with of the types or are you a close one?
I would be thankful is anyone could tell me if you say "illness" or "disease" when you talk about MS 😉
Hope to see you soon!
My Pinterestboard https://www.pinterest.se/fina_ahman/
https://www.1177.se/Orebrolan/Fakta-och-rad/Sjukdomar/Multipel-skleros–MS/
https://www.ms-guiden.se/ms-fakta/vad-ar-ms/multipel-skleros-en-oversikt
https://www.internetmedicin.se/page.aspx?id=717
https://www.healthline.com/health/multiple-sclerosis/facts-statistics-infographic#1
https://medical-dictionary.thefreedictionary.com/a+bundle+of+nerves